David Ryan - LA Governor - Chair of Governors
I am really pleased to have been elected as the Chair of Governors in November 2017. I have been a Parent Governor since 2014 and am proud to be part of a fantastic school. My daughter attended the school between 2013 and 2016 and my son is currently in year two. They have had an excellent start to their education journey and myself and the rest of the Governing Body support the school to ensure all children achieve their full potential.
In my spare time, I help coach the Under 7 age group at Havant Rugby Club. This is great fun on Sunday mornings, although it can be a challenge keeping thirty children under control. It has made me realise how hard the teachers at Horndean Infant School work!
Trevor McDermott – Co-op Governor
My family and I moved to the area from the city almost two years ago. One of the main reasons for moving here was the reputation of the schools in the area. Our son attends the nursery here; he absolutely loves it and is making really good progress.
I applied to become a governor because I wanted to see if there was anything I could do to help the school maintain its reputation and continue to provide the excellent standard of education and support that it is known for locally.
In my spare time I love the outdoors, especially climbing and mountaineering. I'm a firm believer in the numerous benefits of outdoor education, particularly when trying to find a good work-life balance.
Sarah Strickland - Co-op Governor
I have recently accepted the role as a Co-Op governor within the school and already have found myself impressed with the dedication and the enthusiasm of all involved. My daughter already attends the school which has helped ease my navigation and familiarity within the school. I have always been impressed with the high standards the school sets and find myself honoured to be a part of upholding those standard within part of my role as a governor.
I have an excellent understanding of finance and analysis, in which I hope to use in supporting the school in any way I can.
I don't have much spare time but when I do I like to spend it with family and the open waters of the Solent.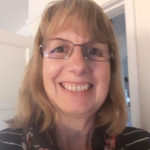 Karen Norris – Co-op Governor - Vice Chair
Hello, I am a new governor, having joined the team in November 2017. My decision to become a governor was made through my interest and experience of helping children have the best opportunities and experiences possible to ensure that they achieve the very best they can. I believe that Horndean Infant School provides these opportunities.
Until recently I was working as a SENCo in a local school so I understand the current challenges faced by staff in school and the level of hard work and dedication needed when working with children. I also understand the concerns and anxieties of parents when the educational journey of their children sometimes takes a different path and needs a different level of support. My passion is to ensure that all children have the same opportunities to do the very best they can. I believe that Horndean Infant School, with its importance placed on all areas of the curriculum, does just that. My role as a governor is to support the work of the school and the staff in achieving their goals.
Outside of education I have two grown up children. My interests include cycling, walking and painting.
Mike Poulter – Co-op Governor
I have been a governor at Horndean Infant School since 2014 and, although I am not an education professional, I am passionate about learning.
It has been said that "learning is not attained by chance; it must be sought for with ardour and attended to with diligence". As chair of the Standards Committee I have a focus on ensuring that a broad and balanced curriculum is delivered, driving continuous improvement in levels of progress and attainment for all.
Being a governor provides an opportunity to shape the development of your local school and is a rewarding way to give back to the community. I am happy in the knowledge that my children, and the children of Horndean, continue to benefit from the outstanding provision of education that the School offers.
I spend the little spare time I have in any way that allows me to be with my children, friends and family.
Maxine Wood – Co-op Governor
I have been a parent governor since October 2017 and am thoroughly enjoying the role. It is great to be working with a team of people whose goals are to make Horndean Infants a first class school. I have two children currently attending the school and love seeing them develop and progress I am excited to see what the next few years holds in store for our school.
Alongside a busy family and work life – I try to fit in as much as possible including being a lead vocalist with my band, training with the local CrossFit team and currently fulfilling a lifetime goal of learning to play the piano. We have quite a menagerie of animals at home including two parrots, 4 tortoises, 2 snakes, 3 guinea pigs and Hector our lovely labradoodle.

Andy Thorne – Co-op Governor
I have been a governor since 2010 when I my eldest son first started at the school. Both my boys have now successfully passed through the school, and have moved on in their education with confidence and a thirst for knowledge.
As part of the Governing Body, I aim to ensure that all local children continue to get the same great start in their education as my two sons did, and that the school continues to go from strength to strength.
In the limited spare time I have I can be found cycling or on a hockey field. Although, most weekends are usually spent standing on the side of a football pitch somewhere or acting as an unpaid taxi service.
Mark Sard – Parent Governor
I am a new addition to the Governors team having joined in Early 2019. My decision to join was prompted by a desire to help the local community in a practical way and helping the school seemed an excellent way of doing that. My daughter is in her last year here at Horndean Infants and she has received an excellent education here. My working life has hopefully equipped me for being a governor, with over 20 years experience working on, and leading complex projects and programmes.
Other than time spent with my family and friends, my main passions are photography and martial arts – sometimes I even get to combine the two at the same time.